Enchanted Global is an inbound customer service call center. We work with many fortune 500 clients from many different industries.
Our clients use our services to help with the ever growing need for quality customer representatives.
We will train you to understand and excel on the clients systems and with their customer base.
Best of all YOU choose the client to work with!
Training is FREE
And YOU create your own weekly schedule (pretty cool huh?).
Our agents are from all over U.S.A. and from all walks of life from college students needing to be able to work around testing schedules, to retirees wanting to stay busy but on their terms. Stay at home parents to frequently traveling military spouses. Many people need a flexible way to make an income either part-time or full-time. And we're here to help.
Think of this as your own customer service call center where you get to choose when you work, where you work and who you work for.
Who We Service
Our virtual support call center services companies from all industries across the United States.
With over 30 clients there is always going to be a project you will have fun working on.
A few of our clients you be able to work with:
Image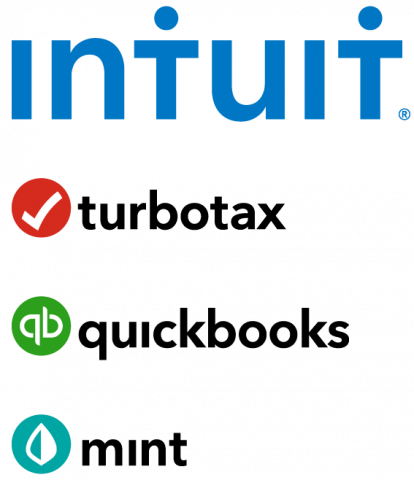 Image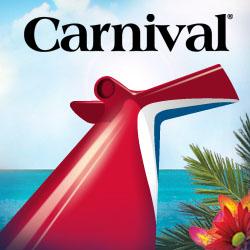 Image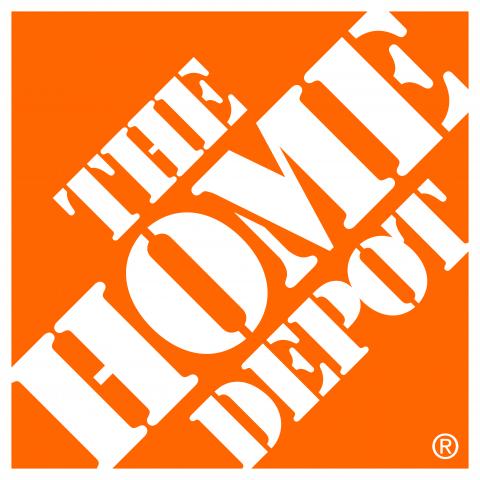 Image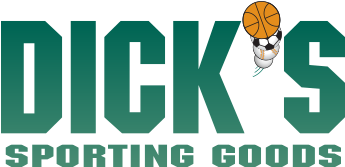 Our clients are often the leaders in their industries; many are Fortune 500 companies with names you'll recognize. As such, they have exciting opportunities, as well as high standards for servicing and performance. The sooner you complete the registration process, the sooner you'll be able to gain access to these opportunities — and the quicker your company will be able to earn money and you can enjoy all of the advantages that come with working from home.
You are able to set your own schedule.
However, please note the following:
Hours are available on a "first come, first serve" basis, so it is beneficial to select servicing intervals (which are 30 minute increments) as soon as possible.
More servicing intervals are available during a client's peak demand period. Please be sure to review the Opportunity Announcement (OA) for the client program you are interested in servicing.
The OA provides detailed information about each client program opportunity, the hours of servicing and the peak demand hours for the client. Be sure that the hours align with your desired schedule before you express interest in an opportunity.
Certain client programs have specific servicing hour requirements, which will be detailed in the OA. For example, some client programs require weekend servicing or servicing on certain holidays.  Therefore, be sure to thoroughly review the OA and Statement of Work to ensure that you have selected a client program that you will have no problem servicing.
Note that for certain client programs, if you a top performer, you may receive first choice of hours. The better you perform over time; the more desired servicing times may be available to you.
Supportive Community
Reach out to other agents in real-time chat, no inquiry is too small or problem too big when we all work together.
There are no registration fees or training costs to get started with us. Starting a new job is stressful enough.
Multiple Training Options
With many training classes a day you'll be able to find one that fits your current availability.
EDUCATION NECESSARY:
No degree necessary!
This a great work-from-home opportunity for anyone who is ready to invest in themselves and work hard!
In order to service a client with us, you must pass a series of assessments, and successfully complete a virtual certification course that we will pay for.
Certification courses can be as short as a few days or can last up to six weeks, depending on the complexity of the client program.
Working from home doing customer service involves having the following qualities and skills, or the desire to attain and hone them.
Before you can begin servicing a client program, you must take and successfully complete a client certification course. Learners will gain keen knowledge related to the client, call types, customers, and how to be successful.
The course provides information on the client's systems that will be used by agents during servicing, as well as the performance metrics laid out in the operative Statement of Work and other information about the client program.
WHAT TO EXPECT
Courses range anywhere from 10 days to 8 weeks in length. Each session is normally 4 hours long. Often the course is instructor-led but there are also self-directed components, and there may be requirements to complete prior to the next day's class. Everything is virtual. Videos and audio components are built into the online experience.
MAKE AN INFORMED COMMITMENT
The certification experience closely reflects the real world. The Opportunity Announcement will provide you with all the information you need – including information about certification – to decide whether a given client program is the right opportunity for your business before you commit your business' resources.
We suggest that you:
Take the time to learn about the opportunity and client inside out.
Take the time to attend information sessions and ask questions BEFORE you make the commitment to the certification course.
Ask us our opinion we are here to help, unless it's a brand new client we have inside knowledge and we never sugar coat our opinions
A desktop/tower computer with a separate monitor is recommended.
Dual boot machines, Netbooks, and Tablets are prohibited from use.
All-in-One computers are not currently compatible with any client programs.
CPU Speed

Dual-core 2.8 GHz or better:

Intel I class

or

AMD Phenom X2 class or better

Atom, Celeron, Pentium and Opteron processors are not permitted

Hard Drive

20 GB or more of available space

60 GB or more of total space

Memory

4 GB of RAM minimum

8 GB of RAM or better is preferable

Operating System

Windows 10

Windows 8/8.1 not supported by some clients

Connection
Hard-wired connection (no wireless)
Monitor Recommendations

1280 x 1024 (SXGA) screen resolution

1920 x 1080 (Full HD or 1080p)

Dual monitors may be required on some client programs
Macs must have an Ethernet port
MacBook Air and Mac USB-C ports will not be supported
CPU Speed

Intel Core i5 2.7 GHz processor or better

Hard Drive

20 GB or more of available space

60 GB or more of total space

Memory

4 GB of RAM minimum

8 GB of RAM or better is preferable

Operating System

MAC OS X 10.10 Yosemite or higher

or

Windows 10 using Boot Camp (recommended)

Connection
Hard-wired connection (no wireless)
Monitor Recommendations

1280 x 1024 (SXGA) screen resolution

1920 x 1080 (Full HD or 1080p)

Dual monitors may be required on some client programs
| Required | Optional |
| --- | --- |
| USB Headset with Microphone | Hard-wired Telephone and Headset |
| | USB Flash Drive 8gb - 32gb |
Hard-Wired Broadband Internet service via DSL, Cable, or Fiber Optic connection

The use of wireless internet connections at any time is prohibited, even if the connection is encrypted.

Connectivity through an unauthorized Proxy Service or unauthorized VPN Service is strictly prohibited.

Additionally, Satellite, Microwave, and Cellular Hotspot Internet Services are not permitted.

USB connected modems are not supported.

Hard-Wired Land Line Telephone Service

Unless stated otherwise in the Opportunity Announcement, most client programs are compatible with the following types of services: POTS (plain old telephone service), cable telephony, digital service, or VoIP through a physical hard phone, i.e. a tangible device that sits on your desktop.

The service should be connected directly from the wall to your telephone. Softphones (an application that is installed on your computer) and cell phones are not permitted.

The servicing telephone line should not interface at any point with the computer.
This calculator is only an estimate based on average starting pay at $13/hr and average bonus pay at $17/hr. Actual income will vary more or less dependant on the program you are working.
Introduction
Can I live anywhere in the United States?
We do not currently do business with Client Support Professionals located in the following states: California, Connecticut, Massachusetts, Maryland, New York and Oregon.
What is the Background Check and why do I need to pass it?
We are unable to hire contractors that have been convicted, pled guilty, or pled no contest to any felony, or certain misdemeanor charges, including but not limited to theft, fraud, drug, violence, or other similar violations. In addition, certain clients require background checks in order to access their systems and interact with their customers. Therefore, a background check is required.
Do I have to be a US citizen and live in The United States?
Yes. You must live in the United States and be legally allowed to work. You must speak English; however, you are allowed to know multiple languages as long as English is the primary language.
Can I use my laptop to work?
Yes. You can use your laptop work as long as your laptop meets the minimum computer requirements listed in the FAQ's above. Remember, you may not use any wireless connections at any time. Your laptop must be hard-wired to a supported internet connection.
Are there Drug Tests?
Drug tests are on the discretion of the client that you choose to work with. So some do require a test, and some do not. You will be able to see if a client requires them on the prerequisites' page when you click the green "Info" button on the Arise platform.
How much is the pay?
The pay varies by the position and client you choose to work for. It can range between $9 - $18/hr but averages around the $13/hr. You have full autonomy over who you work with, so you have control over how you much make.
You can take a look at https://enchantedglobal.com/jobs/arise-opportunities to see what the pay rates are, if you are not registered with Arise you will not be able to see the company names.
Pro tip: Choose a fun project starting out, then choose something more stressful down the road, you are able to work multiple contracts at the same time so always have something stress free you can fall back on.
How will I be paid?
You will be paid on the 15th and last day of every month via direct deposit. If those dates fall on a weekend, you will be paid the Friday before. If one of those dates is a National Holiday it will be processed the following business day. Some banks may place a hold on funds please also take that into time factoring.
What are the internet requirements?
Hard-wired 15.0 Mbps download / 5.0 Mbps upload broadband Internet service via DSL, Cable, or Fiber Optic connection
Note: The use of wireless connections to access any Arise system at any time is prohibited, even if the connection is encrypted. Additionally, Satellite, Microwave, and Cellular Hotspot Internet Services are not permitted.
What are the minimum computer requirements?
For the full system requirements visit the link below:
What characteristics make up the ideal Support Professional?
The keys to the success of a Client Support Professional are as follows:
Self-motivated
Professional and capable of providing a high level of service
Positive and optimistic
Punctual and dependable
What computer skills do I need to have?
Being able to use a mouse and computer keyboard
Being able to shut down and turn on the computer properly
Understanding how to navigate the computer's files and desktop environment
Knowing how to create, name, save and delete a folder Functional knowledge of programs including how to launch and close a computer program
Understanding how to use e-mail including sending and opening email
Knowing how to use the Internet including navigating to a site and using search engines like Google
Ability to navigate through multiple screens
Are there any upfront fees?
There are zero upfront fees to get started with us.
There is no registration fee
We pay any training-related costs.
We will actually assign you a company expense account to use for any certification expenses.
Does Enchanted Global, LLC charge monthly service fees?
We know that you work hard for your money. Enchanted Global, LLC does not charge any outrageous fees. The Arise platform charges each agent a service fee of $20 per invoice period (if the agent works enough hours) or a total of $40 a month. That is something we have no control over, they take that out for management of the system and 24/7 technical support. On the upside, due to bonuses, it will not be missed. We would just rather be transparent than adjust pay rates to compensate for the nominal fee.
Can I work on more than one program?
Yes, as long you as you have been fully certified and in good standing with your current programs you are able to add as many programs as you are able to service. Please remember to make sure you are able to perform all minimum servicing interval requirements.